HOW IS ONE MAIDSTONE BID BENEFITING LOCAL BUSINESSES?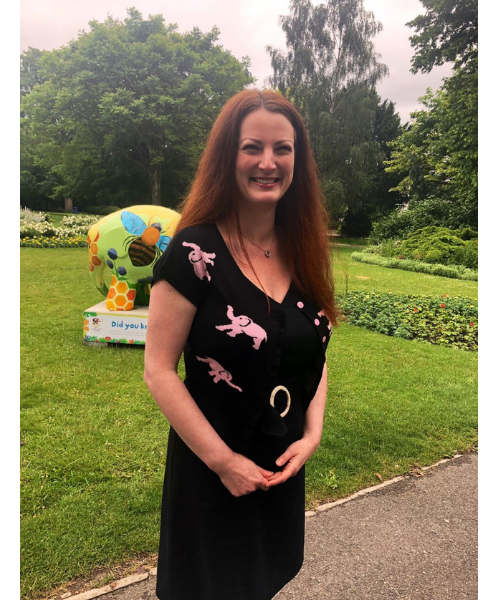 Businesses in the borough will be familiar with One Maidstone which manages the area's Business Improvement District (BID). But are you aware of all the projects it runs and opportunities it offers to support and promote your business? We catch up with Ilsa Butler, One Maidstone manager, to find out how the BID is helping the Maidstone business community to continue to flourish and prosper.
Can you tell us a bit about One Maidstone and the BID?
One Maidstone is a not-for-profit organisation that manages the BID for Maidstone. A BID is a specified area funded by businesses and working for them to provide additional services. Businesses decide what the BID's priorities should be and we work to deliver them. We were voted for via ballot in 2018 and are therefore three years into our five-year term.

2. What are the priorities for Maidstone?
For the first three years, businesses decided they wanted us to work on housekeeping, so we have been focused on crime reduction, safety and security. You've probably seen our business ambassadors out and about patrolling the town centre to assist with issues such as shoplifting and anti-social behaviour. Local businesses can also choose to join our business crime reduction partnership, membership of which includes a security radio so they can call us for help quickly if they need assistance.
We have also implemented a live CCTV monitoring service and are working towards 24-hour coverage. Maidstone Borough Council (MBC) provides a record-only system so this extra service means that any incidents can be viewed and acted on at the time rather than retrospectively.
As well as helping to make the town centre more safe and secure, we also do a lot of work to maintain cleanliness. For example, every quarter we work with MBC's street cleansing team and borrow their amazing cleaning machines and carry out a deep clean of a section of the town – we'll be kicking off with Gabriel's Hill in August. We include all the little extras such as straightening bent lamp posts, pulling up weeds and removing chewing gum. It makes such a visible difference – businesses really love it!
3. Aren't some of these services already offered by the local authorities and police?
Our job is to work with local partners, rather than replicate or replace what they already do. In fact, it is a requirement of a BID that it cannot carry out statutory work. We're really proud of the partnership we have with MBC, Kent County Council and Kent Police and the work we do is in addition to, and enhances, the fantastic services they already provide.
4. How else are you improving the town centre?
We've been working on some projects to make the area more pleasant and benefit the environment. Earlier this year, we contributed to providing winter planters around the town centre to create an attractive space in anticipation of shops reopening.
We're also creating a wildlife garden at the site of our offices. The land actually belongs to The Mall who have kindly allowed us to use it and features some beautiful Oast House structures, bird feeders and insect houses. It's near the entrance to the bus station, so it will offer a lovely natural contrast to the urban surroundings.
5. Do you organise any events to attract people to Maidstone?
Yes, we are proud event partners of the Elmer's Big Heart of Kent Parade, the free parade around Maidstone of beautiful Elmer Elephant sculptures, which launched in June and runs until 22nd August. We were delighted it could go ahead now that restrictions have been lifted. It seems the perfect way to welcome people back to the town centre and in fact, visitor numbers have been incredible so far! I visited the trail when it opened and was thrilled to see the sculptures in person – it made me feel like a kid again!
Another event we're in charge of is the Christmas lights switch on. We installed a whole new scheme of lights in 2019. Unfortunately, it was moved to a virtual event in 2020 so we're really looking forward to visitors being able to watch it in person in 2021. This year, we're aiming to extend the lights further along Week Street, to help increase footfall in that area.
6. How can businesses make the most of the BID?
Over the next two years, we'll be focusing more on marketing and promotion and we encourage all businesses to get involved in any projects they're interested in. We'll be producing more editions of our magazine which offers editorial opportunities and ad space. We print 15,000 copies that are delivered to businesses, and it will also be distributed to a small number of homes, so it can be used to communicate directly to customers. Our social media channels are also available to any business that would like a plug.
Overall, please think of One Maidstone as your first point of contact. We work with so many departments, we can always point you in the right direction.