Thinking outside the Syncbox with cutting edge connection systems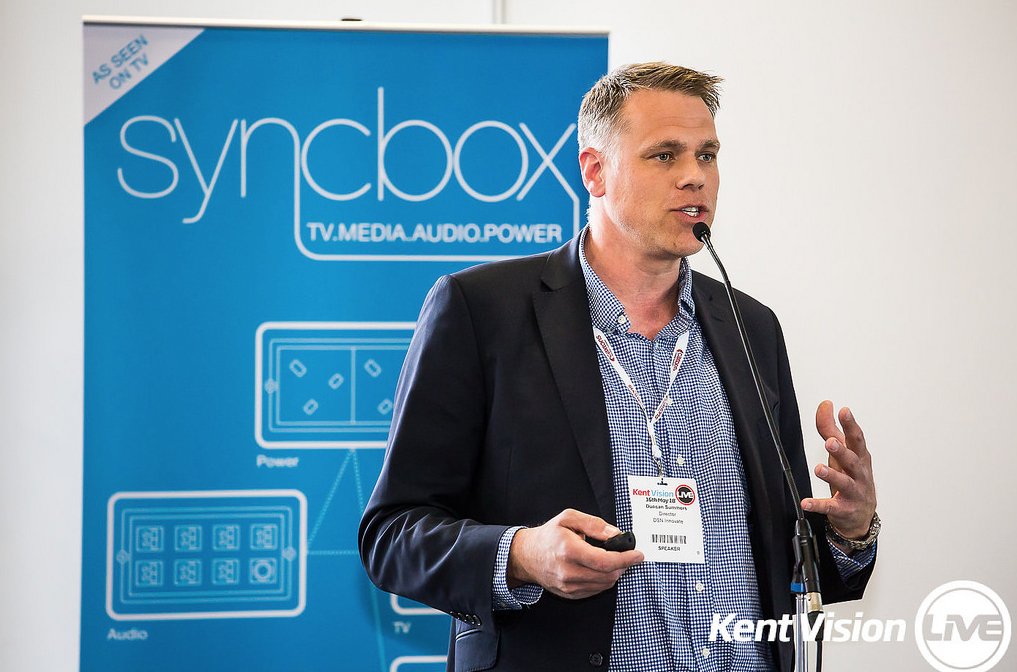 "The town's business facilities are excellent; a skilled workforce with local expertise, reliable suppliers and a buzzing business community"
Syncbox was developed by the company's founder Steve Noyes. Having worked in the electrical and AV sector, Steve noticed an ongoing issue whilst installing flat screen televisions to walls – it was near impossible to achieve a clean-cut finish as a result of protruding cables and sockets.  Alongside business partner and Director Duncan Summers, the duo came up with the idea of Syncbox. 
In 2015 the pair pitched the idea on TV programme Dragons Den. Renowned Dragon and businesswoman Deborah Meaden was so impressed with the product she offered £55,000 for 35% equity in the business. Later that year Syncbox was officially launched.  


In this case study Duncan talks about the company's growth, the popularity of the product and how it is has revolutionsed traditional connection systems. 

Syncbox is the only hidden socket system on the market selling hundreds of units a week. In 2015, the company qualified for a Government Manufacturing Advisory Service grant which was used for research and development and allowed the firm to scale up operations and start supplying leading housing developers.  

As the UK's housing development boomed, so has Syncbox's business. The company works with developers and supplies electrical wholesalers – who in turn supply electricians, contractors, architects and home owners. Clients include Berkley Homes, Legal & General and Crest Nicholson. 


"As a company we pride ourselves on continual growth and one of the main reasons for this is the demand from the UK housing development market. We often receive orders that need to be fulfilled and shipped on the same day," explains Duncan.  


The Syncbox team is based at The Business Terrace and the company also operates a warehouse in Hampshire where products are shipped from. Discussing Maidstone's appeal, Duncan commented: "The Business Terrace is not only competitively priced, but it also offers fantastic facilities, great services, helpful staff and excellent networking events. The team at The Business Terrace generate a very supportive community and encourage good working relationships between all the companies at the Terrace." 


"Maidstone has great transport links and it's really useful being located in the town centre. The town's business facilities are excellent; a skilled workforce with local expertise, reliable suppliers and a buzzing business community." 


Following the success of the Syncbox product, the company has enjoyed year-on-year substantial growth since inception. It is now in the final stages of launching its new preconfigured plug and play unit, Synchub. Duncan explains: "Working with housing developers has made us aware of the need for a unit that could accommodate and distribute all incoming services within a home, such as TV, phoneline and internet. As well as ticking this box, we anticipate Synchub will create further opportunities for our business; the product has been very well received, and we are delighted to see that UK developers have already reserved units." 


The firm was shortlisted for the National Technology Awards in 2019 and was named 'Top Product' at the Professional Electrician and Installer Awards. 


"This is an exciting time for the company – as our product range grows, we are looking forward to continuing operations in the county town of Kent."