The Milky Tee Company – A start-up is born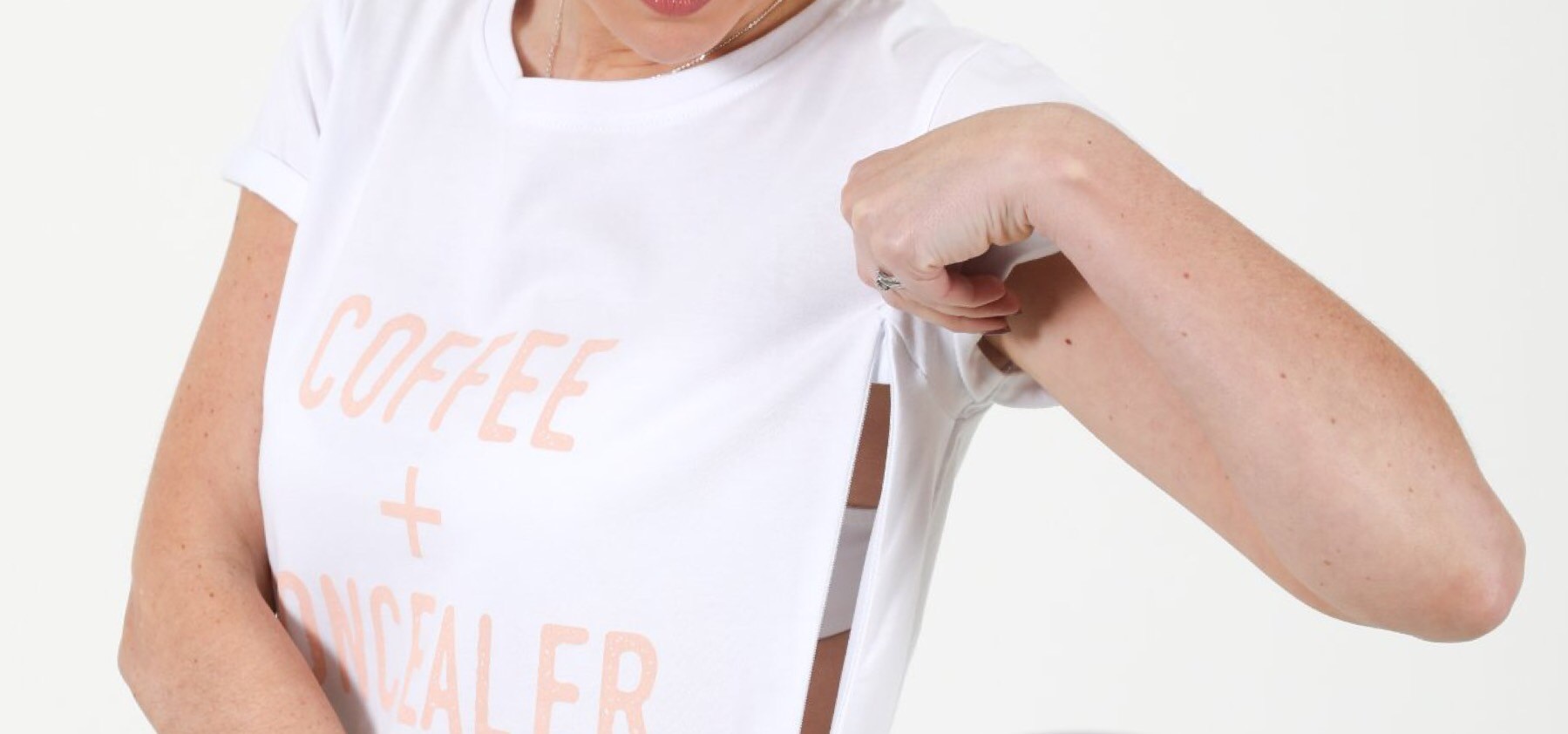 "The advice and support I received from The Business Terrace has helped me to establish a successful company that is growing quickly. I plan to continue using the free help and support available at The Business Terrace to grow and expand my business in the future."
Breastfeeding in public can be a daunting experience for some mothers, so when 35 year-old mum-of-two Lauren Hampshire had a brainwave to create a breastfeeding T-shirt to make it easier for mothers to be discreet, she felt certain she had stumbled onto a winning idea. 
However, unsure of how to make her idea into a viable and successful business, Lauren enlisted the help of the experts at The Business Terrace, and The Milky Tee Company was born. 
Lauren said: "Initially I had no idea how to turn my idea into a reality, but the support from The Business Terrace has been invaluable in helping me to achieve my vision. I first became aware of The Business Terrace after I stumbled across the website As a Maidstone resident I decided to pop in one day to see what support was on offer and I've never looked back. 
"I was given free advice and support straight away, and whenever I needed more specific guidance, such as accountancy or patenting my idea, I could count on The Business Terrace to find me the right specialists to talk to. This expertise was crucial in helping me to launch my business, and to protect it legally and financially from the very beginning." 
The advisors from the Council's partners at Let's Do Business Group, MHA MacIntyre Hudson, Gulland's Solicitors and the University of Greenwich at The Business Terrace also helped Lauren to create a comprehensive business plan and investigated available funding options to help her get The Milky Tee Company off the ground. 
Lauren continued: "Funding is a huge issue for most start-up businesses and it can be a minefield trying to work out which option is best, so having free support from the on site advisor was a massive help. I also found it extremely beneficial to be able to just 'pop-in' and speak to someone face-to-face, rather than resorting to getting advice online or over the phone.


"My business, The Milky Tee Company, was launched in February 2018 and we have grown very quickly. We now ship to clients worldwide and in May we won the PayPal International Award, which recognises fast-growing, innovative start-ups.  
"I would definitely recommend Maidstone as a location for a start-up business. The Council provides so much support for start-ups and The Business Terrace is an ideal location, with experts and facilities on hand. I run my business from home, so having the opportunity to hire meeting and conference rooms enables me to portray my business in a professional way, providing reassurance to potential clients. 
"The advice and support I received from The Business Terrace has helped me to establish a successful company that is growing quickly. I plan to continue using the free help and support available at The Business Terrace to grow and expand my business in the future."