The century-old equine clinic staying loyal to its Maidstone roots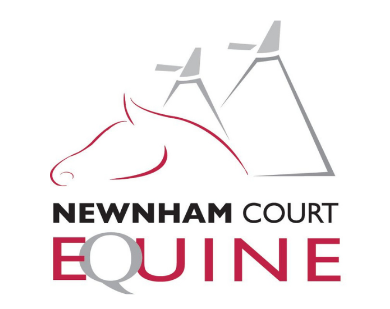 "Many people think of the council as simply being there to collect council tax and sort out the bins, but they have been incredibly supportive."
When the partners at Newnham Court Equine Clinic decided to sell up, vet Katie Snalune knew it was an opportunity not to be missed. She had been part of the team since 2001, alongside Practice Manager Mel Bates, who had been with the practice 19 years and Business Development Manager, Lucy Dalligan who had been there for 11 years. Katie was keen to sustain the business's proud heritage as an independent, family run practice, serving the area for over 100 years, and so in 2018, she bought the equine arm of the business.
Originally located on Sittingbourne Road, the practice moved to Newnham Court in 1995 where it treated farm animals and horses. It is the only independently-owned practice with hospital and surgical facilities left in the whole of Kent, as Katie explains,
"Over the past 10-15 years, a change in law has allowed practices to be owned by non-vets which has resulted in a massive corporatisation of the industry. It's meant many family businesses have been squeezed out of the market."
Shortly after taking over the business, it became clear that a relocation was necessary. Over the years, developments in the area meant that there was less space for essential tasks such as turning out and exercising the horses, and vehicle access for clients was becoming tricky. It was, Katie says, vital that they found another location within the borough so that they could continue to provide a service to the valued clients that they had worked with for so many years.
Eventually, in 2019 an ideal site was found in Hucking. Although planning took time and parking continued to be a challenge, the practice had a busy year and things were looking positive. Planning permission was granted in February 2020 and building work was scheduled for May. Unfortunately, as was the case for so many businesses, the pandemic struck, causing major issues.
"Over 2019 Kent County Council (KCC) awarded us a Kent and Medway Business Loan which required matched funding but the bank wanted us to prove that Covid hadn't impacted our business," Katie explains, "Our regulator, the Royal College of Veterinary Surgeons stopped us doing anything but emergency work which is only 5-10% of our business. That had a dramatic effect on turnover. We had to make four people redundant and some were put on furlough. We also had to run separate teams in case someone caught Covid, to ensure we could continue to provide an out-of-hours emergency service 24/7 365 days of the year.  We were working out of cars and not coming into the clinic. It was so difficult and very isolating. It set us back enormously."
Although determined to focus on getting back to normal in 2021, Covid was still having an impact. The surge in puppy sales during lockdown meant that small animal clinics were booming, but with many people suffering financially and unable to afford larger, more expensive animals, practices such as Katie's were suffering.
Help came via KCC who suggested Katie may be eligible for some Covid funding designed for businesses that did not fit the classic grants. They directed her to the Economic Development, and Revenues & Benefits teams at Maidstone Borough Council who helped her secure a tranche of funding in July which went towards purchasing a respiratory endoscope and two new dental equipment pieces.
"What hit us hard when purchasing the practice was having to replace old equipment. Having the best equipment is essential to offering the most up-to-date services. It set us back around £150,000 so we were really grateful for the financial help from MBC," Katie comments.
Further support came from the Maidstone Business Boost and following advice from MBC's Business Advisor, Katie is also looking into the Kickstart Scheme which can fund a placement for six months, something the practice is particularly keen to do once the move is completed.
"We're very much a practice that promotes teaching and training of young staff and have previously taken on apprentices," Katie says, "We offer two internships every year for young vets, are a training practice for student veterinary nurses and provide teaching to final year vet students. We also take local school and college students aged 16-18. It's our way of giving back."
As a relatively new business owner, Katie admits it's been a steep learning curve but one that's taught her valuable lessons.
"My advice to anyone starting out is to surround yourself with people who are as invested as you because that support structure is incredibly important.
"Also, get in touch with the local authority as early as possible. We were not aware of the support that KCC and MBC could offer and so we probably missed out on a lot but they've been so supportive. Having that dialogue and point of contact is invaluable."
Although there is still much preparation to do for the move and the team is working hard to secure matched funding for their loan from KCC, the future is certainly looking bright.
"It's such an exciting prospect – it will be a much bigger, more pleasant place to work," Katie explains, "There'll be a whole admin suite, a lab, pharmacy, conference room, treatment rooms, operating theatre, paddocks and a menage, and accommodation for interns to take care of horses overnight – we'll be able to do so much more teaching and we'll have the very best equipment. We're also so pleased to be remaining independent. The veterinary world has become cut-throat and all about money when what we want to focus on is providing the best service we can."