Sporlab set to score big with launch of sports photography platform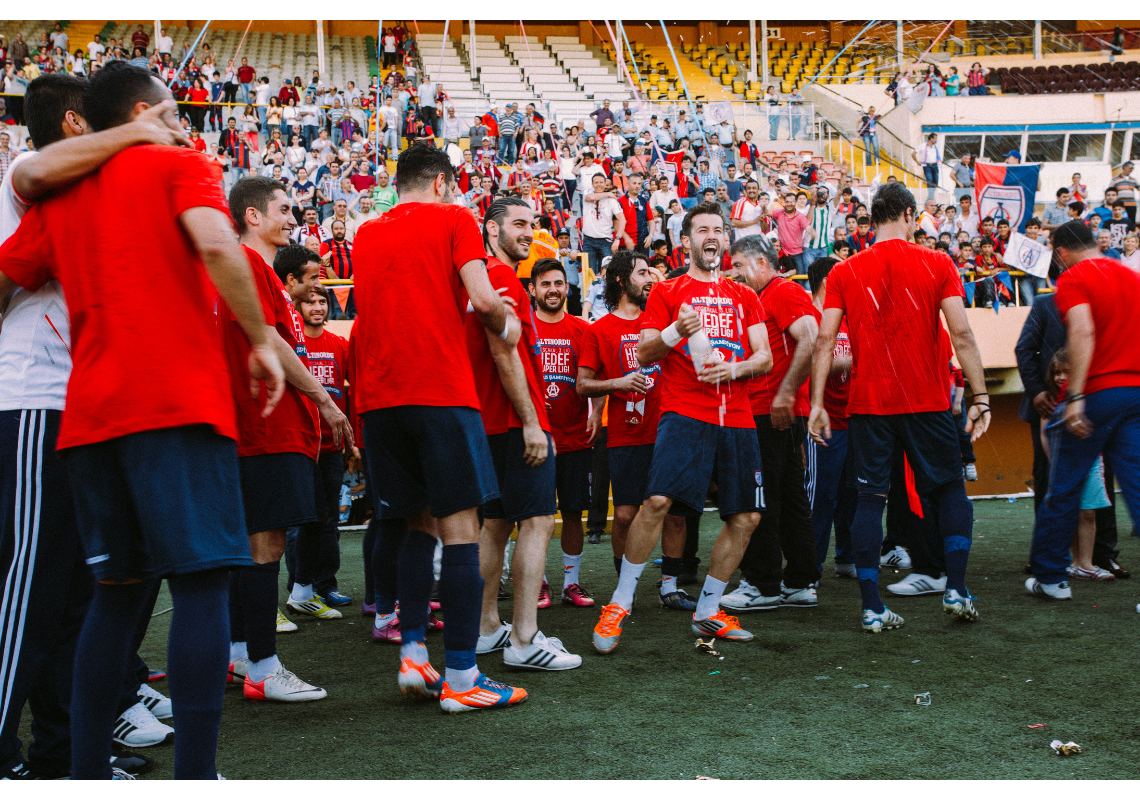 "In the digital world, speed and efficiency is everything. Without the help from WSX, my workload would have been huge and I probably wouldn't have been able to start the project."
After studying sports marketing and business in London, Tolga Senel returned to his home country of Turkey where he worked in sports marketing agencies and sport clubs before eventually setting up on his own. However, it wasn't long before he and his wife took the decision to come back to the UK, believing it to be a better base for his work with international clients. After considering different locations, they chose Maidstone as their new home and base for Sporlab.
"We wanted to be close to, but not in London, so we looked at a couple of locations nearby. We really liked Maidstone. It's not only a nice place to live but it's got great transport links and I could see it had huge potential," Tolga says.
Working with sports clubs, organisations and sponsors on their marketing, branding and design, business was going well. However, being a largely events-based sector, the industry was hit particularly hard by the pandemic.
It was during this time that Tolga came up with an innovative idea for a photography distribution platform to help sports events organisers to capitalise on the photography side of their business using artificial intelligence (AI). The AI is able to recognise relevant information about images as well as use face recognition. Event organisers can simply upload photos which participants are then able to search using specific terms such as bib number or player name and make a purchase, all on the same site.  By helping customers to quickly narrow down their preferred images out of a list of potentially thousands, organisers are able to offer a more efficient service, increasing speed and volume of sales. As a totally digital service, it's pandemic-proof too.
Tolga needed funding to develop the idea which formed part of a larger project. Having heard about the WSX Enterprise programme, which helps businesses in the South East to start up and grow, he decided to get in touch and was amazed by the level of support on offer.
"I got so much more out of it than I was expecting," Tolga explains, "Not only did they help me to get a grant but they made introductions to other agencies that could help me. The practical support was great, too. I was expecting maybe a single one-on-one session but I ended up having four. They helped me with my project plan and gave suggestions on how to make general improvements. It was like business coaching."
Using the help he received, Tolga was able to develop the new website and is preparing for a test period in March. As well as looking forward to the platform being ready to launch in time for the main running events in April and May, Tolga is giving some thought to other exciting future plans.
"As travel becomes easier, I've got some plans for big international tournaments next year," he explains. "More locally, we have a great network among sports clubs and staff in the county and I'm looking at getting more involved with venues, clubs and sponsors in Kent.  I can see so many sponsorship opportunities and potential for businesses to invest in the sector and communicate with their audiences through sport. I've got lots of ideas for how brands can get so much more out of their investment."
For any other businesses looking to grow or develop a specific project, Tolga wholeheartedly recommends getting in touch with WSX.
"Aside from a grant, there is so much value in getting the perspective of an outsider who is not only an expert but has specific knowledge about business in Kent," he says. "They're there to listen and it's always good to get a fresh pair of eyes on your business. They're very accessible too so if you think you need some help, get in touch; don't hesitate, just do it!"