Reflecting the digital landscape of Maidstone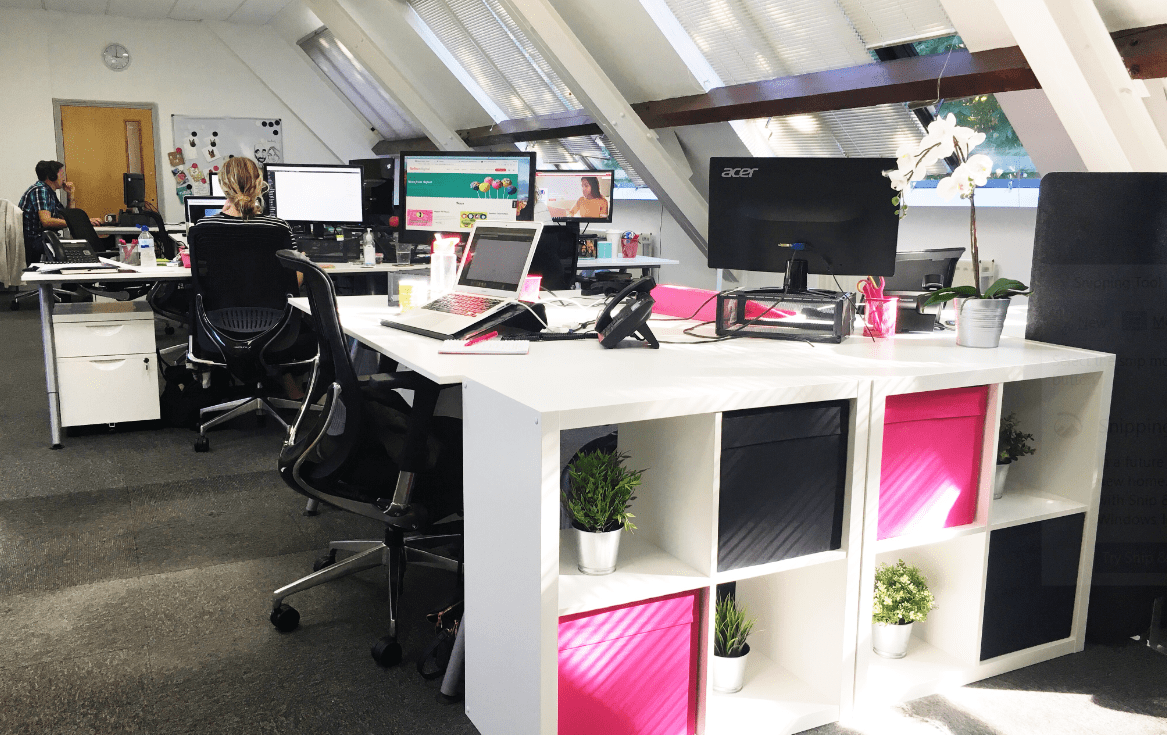 "Being based in the town means we are very well connected with a skilled network in the area to be able to develop the team."
It is one of the county's leading digital marketing agencies serving a variety of high-profile clients from Tottenham Hotspur FC and Betfair to many Kent-based businesses such as Whitehead Monckton and Hospitality Finder. The agency's Maidstone HQ is home to more than 20 members of staff made up of 'techies', designers and creative strategists who all work together to reflect client ambitions through creative marketing, web design and development services
Founded by CEO Becky Simms, Reflect Digital has grown 25% year-on-year since its inception and has seen its clients and team grow as a result
Becky explains: "We are proud of what the agency has achieved so far and have growth plans to continue at least 25% growth every year. This will allow us to expand our team to meet the demands of our ever-growing client portfolio. We are always looking for ways to strengthen our offer, and as part of this in 2018 we completed our journey to ISO: 27001 certification to ensure our operations are fully robust and built around security.
Known for its creative excellence, Reflect Digital's management has also bucked the trend by recognising that working in a high-pressured agency can mean that sometimes the work/life balance is disrupted. Becky explains: "The agency is well known for its four-day week – an initiative we adopted in 2018 to offer more balance and flexibility to our staff. We wanted to emulate that bank holiday feeling whereby the team comes in refreshed and energised every week. Staff wellbeing is so important; having a healthy, happy and well-rested workforce will produce better work, help retain our team and attract new talent!
Indeed, the business has been recognised for the way it operates, and for its creativity through various award wins over the years – the agency was named as Employer of the Year 2019 by Kent Invicta Chamber of Commerce, and was highly commended for Best B2B SEO Campaign and Best Retail Ecommerce Campaign at the prestigious Drum Search Awards 2019
Always looking to inspire and engage the next generation, Reflect Digital has been the starting point for apprentices and interns looking to get a taste of what agency life can be like. In November 2018 the agency ran Aspiration Digital – the first of a series of annual conferences aimed at Sixth Form students in Kent. The conference's aim was to inspire and educate pupils around the different roles available in the digital industry. Becky commented: "It's really important to us that we help inspire our future workforce. Although our sector is seen as 'trendy', not many school subjects directly align with digital roles, so it was good to spark interest with pupils while they're still in education. We are currently planning 2019's conference which will be bigger and better than last year!
Becky concluded: "We absolutely love being based in Maidstone– the proximity to Mote Park is brilliant, and our team benefits hugely as they can go out for peaceful lunchtime walks or have walking meetings around the park
"Being based in the town means we are very well connected with a skilled network in the area to be able to develop the team. Maidstone is also a great location for connections around Kent and into London. There are great networking opportunities and the town has an excellent collaborative business scene."