Making business brighter in Maidstone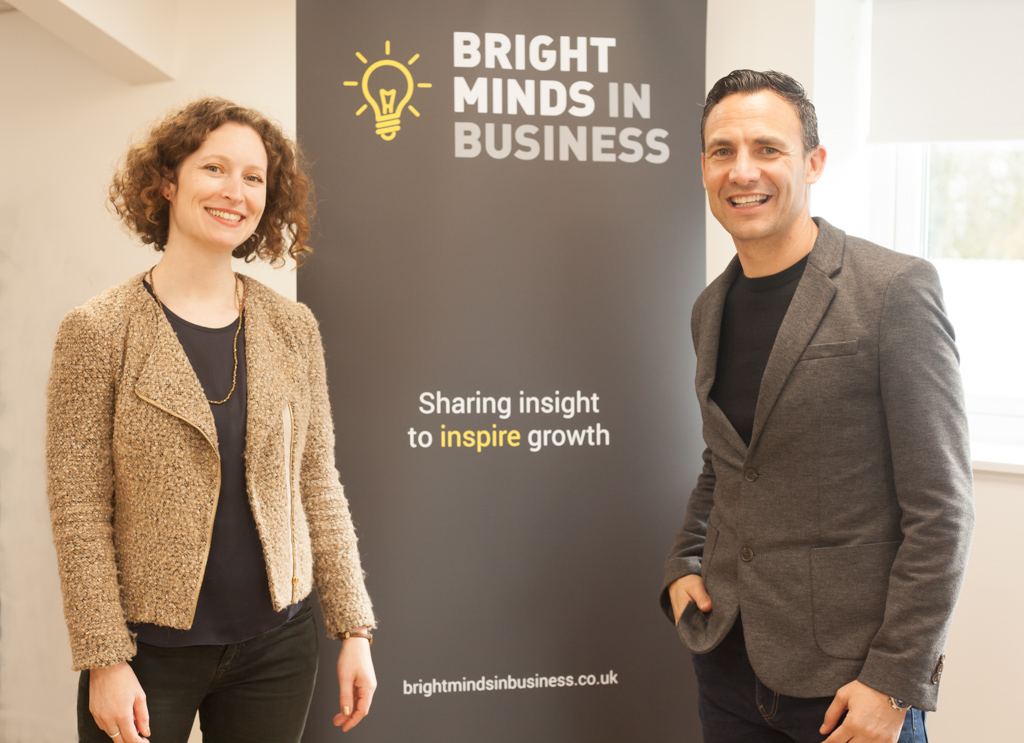 "Maidstone is a very attractive town for both lifestyle and business – it's great to see some of the projects like the Public Realm improvements come to fruition"
Anwen Cooper of Get Fruitful Marketing and Dan Corpe of Corpe Consulting share a passion for business growth. After working together to deliver a series of business-focussed events, they decided a fresh approach to networking in Kent was needed.  
Bright Minds in Business was launched in April 2019. Anwen and Dan's new and exciting programme of events provides opportunities for business owners and directors to join facilitated discussions and hosted networking to expand their knowledge, make new connections and talk about things that really matter to their business.  
Anwen explains: "This partnership works so well as we're approaching it from different ends of the marketing spectrum, meaning we can bring together our experitse to offer well-rounded, holistic advice. We discovered the need for insightful events where delegates could take away practical advice that they can apply to their own business."  
The first event 'Winning the war for talent – creating an inspiring employer brand' was held in April 2019. Themed around what it takes to create a fantastic place to work and retain staff, the event attracted directors, business owners and entrepreneurs alike.  
Further events planned for 2019 will include guest speakers, presentations, facilitated discussions and networking.  
Anwen said: "We are looking forward to delivering more Bright Minds in Business events throughout 2019!" 
As for Maidstone, Anwen added: "I have always enjoyed living and working in Maidstone. I can hop on a train from Maidstone West and be in London in an hour or walk into Maidstone town centre to meet clients for lunch. Dan and I are also enjoying 'walking meetings' combining exercise and business! We'll often walk through Whatman Park's riverside pathways whilst we plan the next event!  
"Maidstone is a very attractive town for both lifestyle and business – it's great to see some of the projects like the Public Realm improvements come to fruition."  
Discussing Maidstone's business offer and support the council offers Dan said, "The Business Terrace is the council's own success story and a visual representation of how MBC is interested in business in the town. The Terrace is run like a business itself, which is why it's been so successful, and the team's entrepreneurial spirt is evident; it's a living, breathing hub of activity."  


For more information about Bright Minds in Business please visit https://brightmindsinbusiness.co.uk/