Maidstone move marks a fresh start for Moondance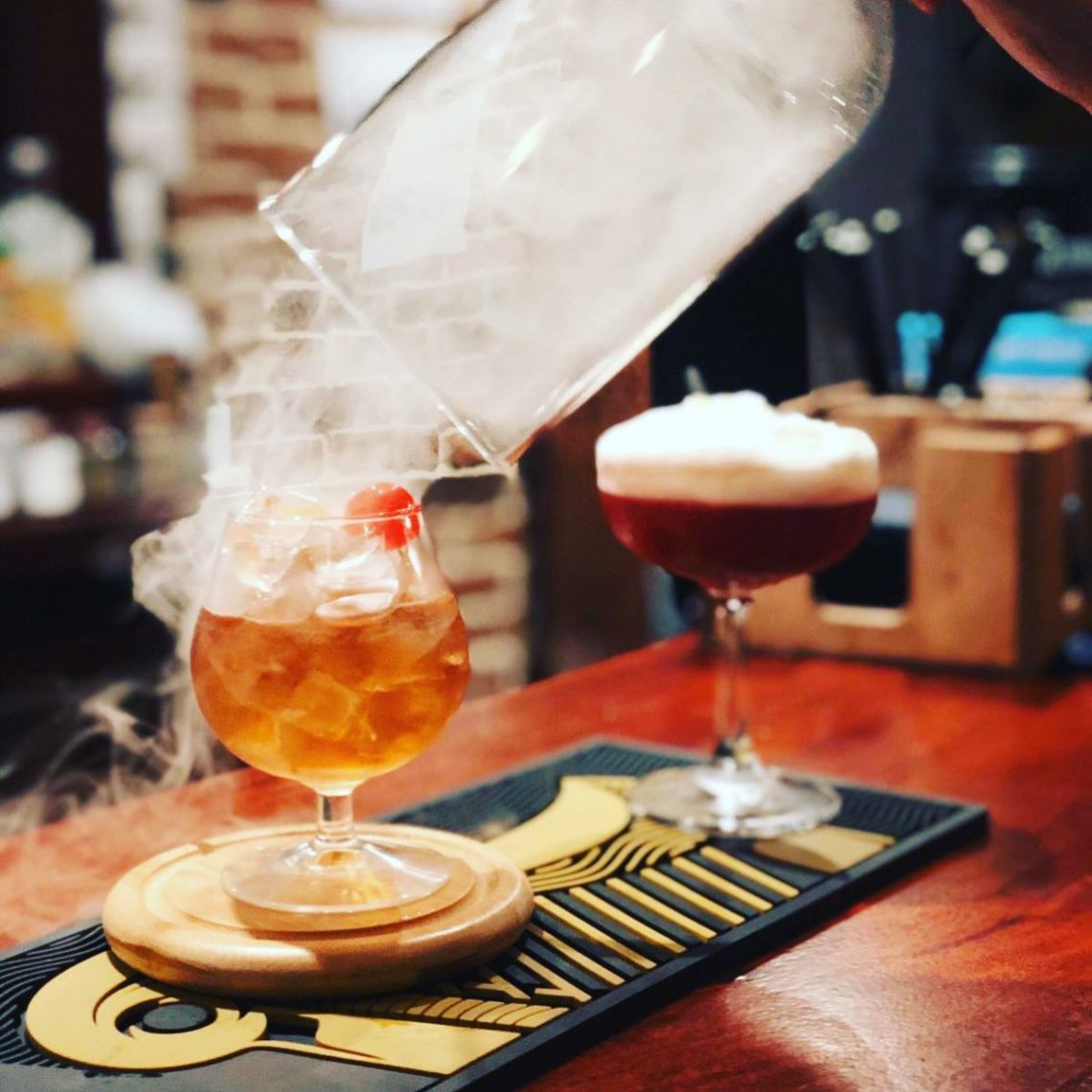 "Lockmeadow is such a great location. Customers can eat in or takeaway and I love that it's by the river; there are so many options."
Although Dayzee started out working in a 'real job', she always knew she wanted to follow in her parents' footsteps and run her own business. It wasn't long before she had opened her own performing arts school and it was while looking for a new studio, that she came across a building that sparked the idea to open a bar.
"I found a great studio in Rochester but the landlord said we had to take the whole building – which included a bar. It was a great opportunity for me to open another business and incorporate my love of performing arts."
And so cocktail bar and live music venue, Moondance was born. And it proved an instant hit. Between July-November 2020, when restrictions relaxed, the bar was fully booked.
But, sadly, the success was short-lived. Further lockdowns prompted long closures and with her landlord unwilling to agree to rent breaks, Dayzee had no choice but to hand back the building in February 2021, losing not only her business but the substantial sum she had spent on refurbishments.
"After about a month of feeling sorry for myself, I realised I wanted to try again," explains Dayzee, "I'd seen how popular the bar was in Rochester and I knew it could work somewhere else."
Dayzee's dad was involved in the refurbishment works at leisure and entertainment centre, Lockmeadow which included a brand new food hall, and introduced her to the property manager, Alexa Kersting-Woods. After speaking to Alexa, she knew it was the ideal location.
Dayzee has been impressed not only with the huge amount of support on offer, including help with advertising, licensing and negotiating deals but also the focus on independents.
She says, "I love that LoveFood is full of independent businesses, it gives it such a great community feel. There's been a real effort to make sure there are no 'clashes' meaning that customers visiting in groups can all eat something different if they want to – there really will be something for everyone."
With her Rochester team joining her, the new Moondance will offer the amazing cocktails that it became well-known for, as well as delicious tapas.
"Moondance is for everybody," Dayzee explains, "Our cocktails are a big part of what we do but we'll also be serving really good food that's perfect for sharing. What's great is that you can either eat and drink in or sit outside – there aren't many places around that do takeaway cocktails!"
And for people looking for something special for an event or special occasion, the Moondance food truck will provide external catering including canapés, buffets and cocktail masterclasses.
Not only is the future looking bright for Moondance but Dayzee's performing arts school business has now expanded to a chain of 18 across Kent, all designed to be affordable and inclusive. Her determination and success has also earned her nominations in the 'Entrepreneur of the Year,' 'Businesswoman of the Year' and 'Resilience in Business' categories at the Kent Women in Business Awards.
With such a wealth of experience, what advice would she give to any would-be business owners?
"Get to know as many people as you can that run their own businesses. They don't have to be in the same industry as yours – the challenges will be very similar and you can learn so much from people who have done it before."
For now, Dayzee can't wait to open the doors and bring something new and exciting to Maidstone.