Maidstone headquarters key to healthy growth for Creation.co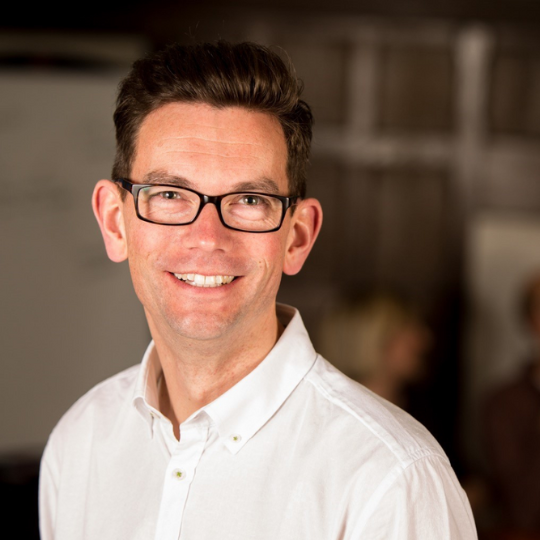 "I'd say never assume you don't need an office; it's those informal chats and connections you have in person that lead to problem-solving and innovation."
Creation started out in 1998 as a digital agency working with the healthcare sector and evolved to become a consultancy, providing insights and market research services to some of the world's largest pharmaceutical companies. With a team co-working in different locations in London and around the globe, they were, as Daniel puts it, "virtual before it was cool to be virtual."
It was in 2016 when the business started to build a team on the ground in Maidstone, local to where Daniel lives, that it soon became clear they needed an office.
"We really felt we needed to move away from virtual working so we started looking in Maidstone for a co-working space and we eventually found The Business Terrace," Daniel explains.
"It seemed a great place to work. We had a young team of graduates in their first jobs at the time, so it was really important for them to be with other people and make connections. The monthly networking events were really useful for meeting new people. Plus, being in the town centre was a bonus as it was so convenient for going out and socialising."
Starting as a team of six, the onsite support and flexibility to take on additional space made it the ideal place for a growing company, as he says,
"All the practical day to day things that you need such as equipment, or organising essentials like cleaning are all taken care of. And people like Gabrielle and Alex on the team are just really helpful and sort everything out for you. It meant we could just focus and grow the business."
Although working from home has become the norm, the pandemic proved to Daniel and the team just how vital it was for them to have a physical and flexible location to work from.
"In the first lockdown in 2020, we sent the team home thinking it would just be for a few weeks but obviously, it was much longer," he explains. "By September 2021, we had a new intake of graduates coming in. Trying to bring them in without being in the office was really hard – we just couldn't onboard them as well as we wanted to. When we were allowed back into The Business Terrace, with our additional four graduates, we needed more room so we took on an extra office and it worked really well. I'm pleased to say those graduates are now permanent members of staff."
The business continued to thrive – so much so, that the team now consists of 21 members of staff based in Maidstone, a US office and an additional 20 employees working internationally. After expanding so much over the past five years that they outgrew The Business Terrace, they recently found a new home but, happily, didn't feel the need to look far – Creation is now on the 3rd floor of Maidstone House, just upstairs from The Business Terrace which is on floor one. 
So why stay in Maidstone?
"It's such a well-connected location," he says, "Being in the town centre means access to bus and train stations is really good and some of the team commute in from London, Essex and Sussex.  We can easily get to local clients in the South East, too.
"The local community is really engaged and it's also a lovely place to live. In fact, quite a few of our graduates have chosen to relocate here from as far away as the Lake District and Chesterfield."
With working from home becoming the norm for more and more businesses, what advice would Daniel give to other businesses trying to decide between a virtual or office-based way of working?
"There's a lot of discussion about where and how people work and this idea that everyone wants to work from home," he says, "It's great to have flexibility – we have three core days a week when people come in – but there is so much value attached to the interactions that happen around an office that you just don't get working virtually. When you work from home, those connections are scheduled rather than spontaneous and it's just not the same."
Although the team is now settled in and enjoying the new space, Daniel has no intention of slowing down, as he says,
"Growing our team is our focus. We want people to join us to make a difference through the work they're doing. Last year we took on a 'head of people' to focus on recruiting the right employees.
"So that's what the future is about for us; it's much more than profit, it's about developing our people. That's what drives us forward."