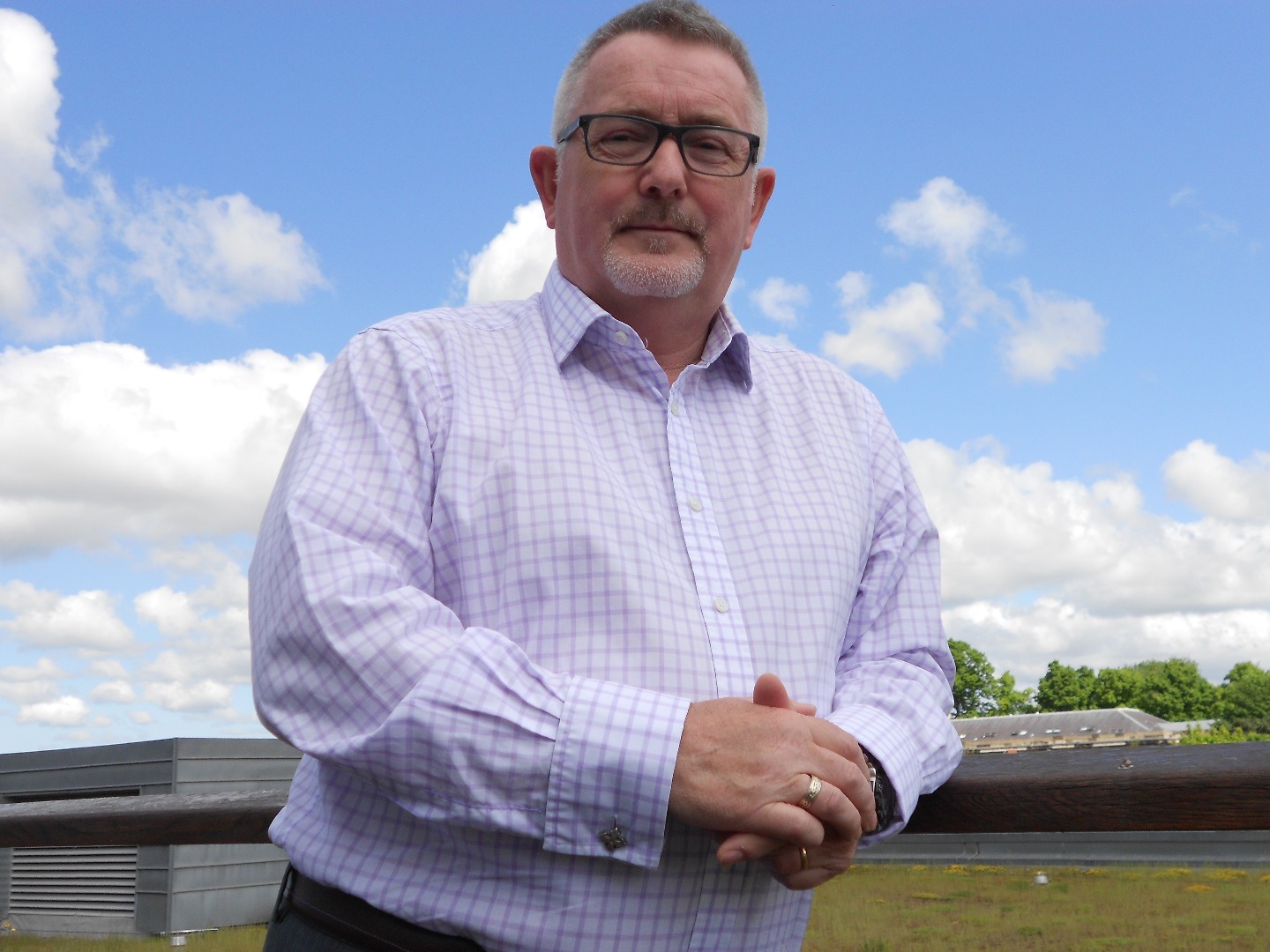 After a 30-year career spent travelling the world as a business manager and consultant, Roger Williams has started his dream business in Maidstone.
Collaborate with others and you learn.
Advocates are more effective than sales people.
If you are not authentic about your business you will get found out.
---
He moved into The Business Terrace in January 2016 to help nurture local startups and companies going for growth.
"I felt at home the moment I came in here. Immediately this became an essential part of the way I was working," he said.
It's a far cry from the globetrotting lifestyle he followed as an independent business management consultant for large corporate clients like Virgin Atlantic, Glaxo Smith Kline and Pfizer, and for major government departments in the UK and Europe.
His business career had started with BT – where he had a leading role in the transition to privatisation. Even then he was flying to California on a regular basis as President of Apple's Corporate User Group.
After leaving BT to become a consultant his travels continued, but, in an odd twist, while working for the Welsh Assembly, he spent a year living out of a hotel in Cardiff, where he had lived before moving to the south east. However, he always longed for a different challenge.
Roger said: "I had spent the whole of my 30-year career on the road and living out of a suitcase all over the planet. I used to yearn to get up and walk to work – but at the time my easiest start and end to the day would be one and a half hours commuting into and out of London. One occasion I visited five different European countries in one day.
"Since I started as an independent consultant I have been working towards a dream of having a local business serving local clients," Roger said.
Roger initially found out about the Business Terrace during a business event where he was exhibiting at the Kent Showground in 2015. He moved in soon after.
"I had moved out of another office back into my home and I had constantly been on the lookout for something different. I saw this as an opportunity.
"I moved in with a clear purpose of bringing a new way of working with clients to support the growth of small and medium enterprises in Kent."
"I was intrigued by the openness of the environment and the way the Business Terrace is set up and run. It's a perfect combination of openness and visibility that facilitates co-operation."
"The other thing that's a real delight is the mix of experienced people with young entrepreneurs. We all look out for each other in different ways. It feels like we are all working for the same company even though we are all independent."
"We are in the middle of a maelstrom of change in business from an uninformed to an informed world. I am physically where I want to be, but still connected into the global economy," he added.
Roger has since been working with Ben Towers and has moved into a larger office 3 times within the Business Terrace.