Hire and hire – the recruitment specialists with their sights set on national expansion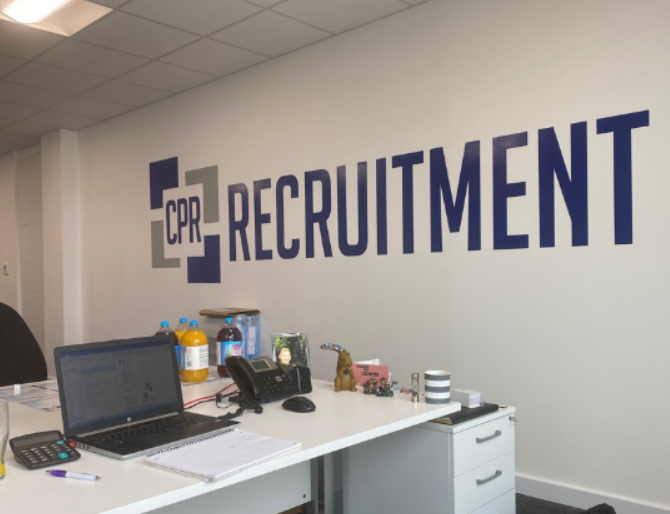 "Maidstone's got everything you need – you can walk to town from our office, there are great links to London, good shops, restaurants and pubs. It makes it easy to attract new staff."
As Tim was born and bred in Maidstone, the town was the obvious choice for him and Rami when looking for a location for their construction recruitment business. The pair met while working for a big multi-national and while walking away from well-paid, secure jobs to start a business in their early twenties was a big step, they were confident they could make a go of it alone. 
The decision paid off with the business growing rapidly. Originally based in the Maidstone studios, CPR Recruitment moved to The Business Terrace in September 2019, before taking on a bigger office in the building in July 2020. Now, the team is currently preparing to create their own tailor-made space in the Terrace. "The team at the Business Terrace has been really supportive," Tim explains, "They've even allowed us to knock down walls between offices to accommodate us."
"It has such a communal feel," he adds, "There are some serviced offices where the tenants never speak to each other; here, everyone's happy to chat and help each other out. I'd say to anyone looking for shared office space – look around and appreciate how much of a difference it makes to be with like-minded people."
While the construction industry fared better than other sectors during the pandemic, Tim admits the outlook was uncertain to start with, "On 23rd March 2020, we had 180 staff placed on sites. By the 25th, we had seven. Initially, we had to furlough but things soon started to look up again." So much so, in fact, that the business had record months in July, August and October. It's now looking forward to its biggest month ever, having turned over around £6 million in the past year and forecasting £14 million next year.
Tim credits his great team with CPR's success, "We're really lucky with staff. We've got 12 people now and they all eat and sleep the job – we're like a family."
And what about that expansion?
"We want to go national," Tim says. "We're looking at opening a second office at the end of the year and are considering locations like Reading, Brighton and Birmingham. From there, the plan is to open one new office each year."