Films with heart and soul – Wildwood Media shares the love for Maidstone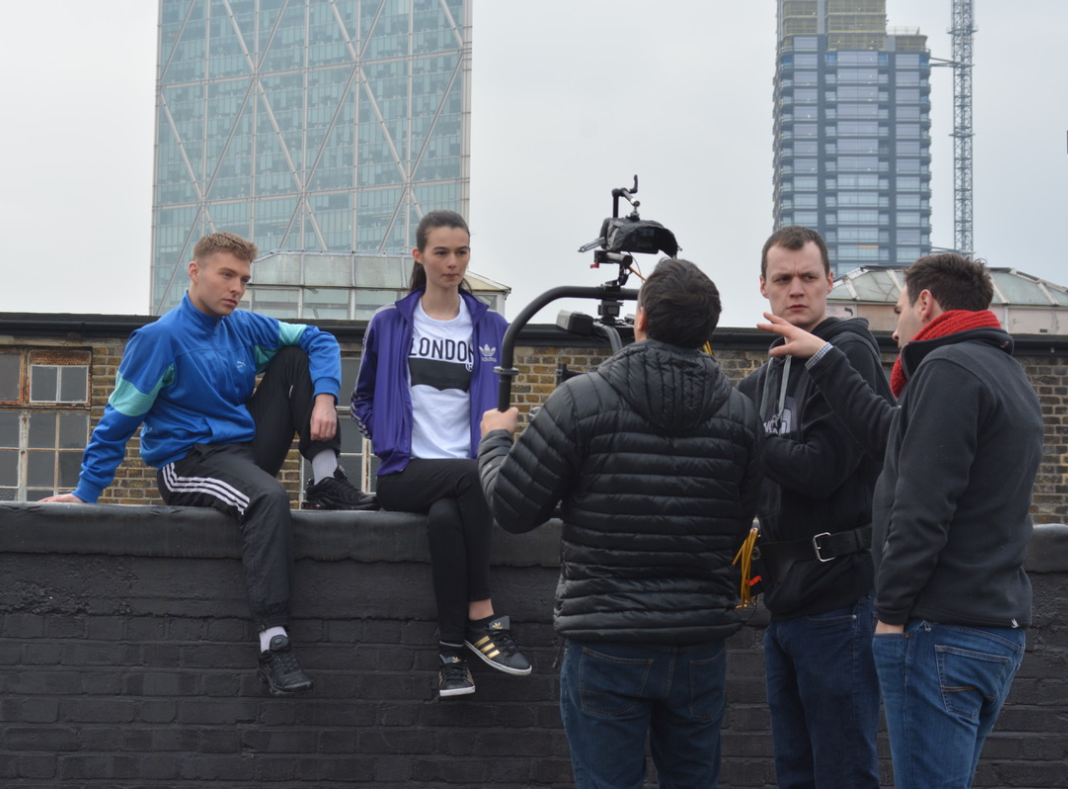 "I would whole-heartedly recommend Maidstone as an ideal location to set up a business. The support offered to businesses in the town never fails to impress me"
Now in its fifth year of operation, Wildwood Media, based off the Tonbridge Road, is one of the town's cutting-edge film and content production businesses. Boasting national clients such as Vanity Fair and National Grid, the team also serves many clients located in Kent.  The firm also produces film for charities which has given a significant ROI and has helped organisations promote their CSR work through carefully planned video content and marketing.  

Since the business was set up in 2014, Wildwood Media has been recognised by a string of notable achievements including winning the 'Start Up of the Year' Award at the Maidstone Business Awards, and it was nominated for the 'Small Business of the Year' at the KEiBA Awards.  
As the business goes from strength–to–strength, Chris explains the importance of reputation: "Our turnover, growth and customer base have all grown since inception. This has mainly been down to word of mouth about our approach to filmmaking and the creative style we've adopted. We don't see films as 'corporate videos' – each one we produce has a heart and soul that reflects what we're trying to get across to the audience. We are very proud of this."  
Indeed, being situated in Maidstone has also been beneficial to the company: "I grew up in Maidstone, so was already aware of the excellent road and rail links to London and beyond.  Many of our clients are based in Kent and London, which makes it so easy for us to travel and for them to visit us! There is also a strong network of businesses in Maidstone and we've forged relationships with many other companies here – there really is a 'community' feel that I have not experienced anywhere else."  
As well as fantastic transport links, Chris has also taken advantage of networking opportunities at The Business Terrace and around Maidstone. He explains: "We met an amazing business advisor, Peter Searle, through networking in the town. He's been helping us for the last year and his support has been invaluable.  
"We've also used The Business Terrace many times. It's an excellent place to hold meetings and events. The team there are brilliant, and I often pop in to keep in touch with them and say hello! When we won the 'Start Up of the Year' Award, were invited to meet the Mayor at the Town Hall and this was all set up and supported by the council."  
Chris was also supported by advisors at The Business Terrace when he applied for LoCASE funding – an EU funded project set up to help SMEs in the south east grow in an environmentally friendly way.  
Wildwood Media has ambitious plans to expand and take on more staff, and has set up another arm of the business, Wildwood Films, which will handle non-corporate work. The team has recently produced a pilot and high-end short film for a television network. 
"I would whole-heartedly recommend Maidstone as an ideal location to set up a business. The support offered to businesses in the town never fails to impress me. And from a lifestyle point of view, you have everything you need from a big town, but you're also minutes away from beautiful countryside and only a short drive to Kent's amazing coastline – perfect!"