Move to Maidstone gives award-winning health tech firm room to breathe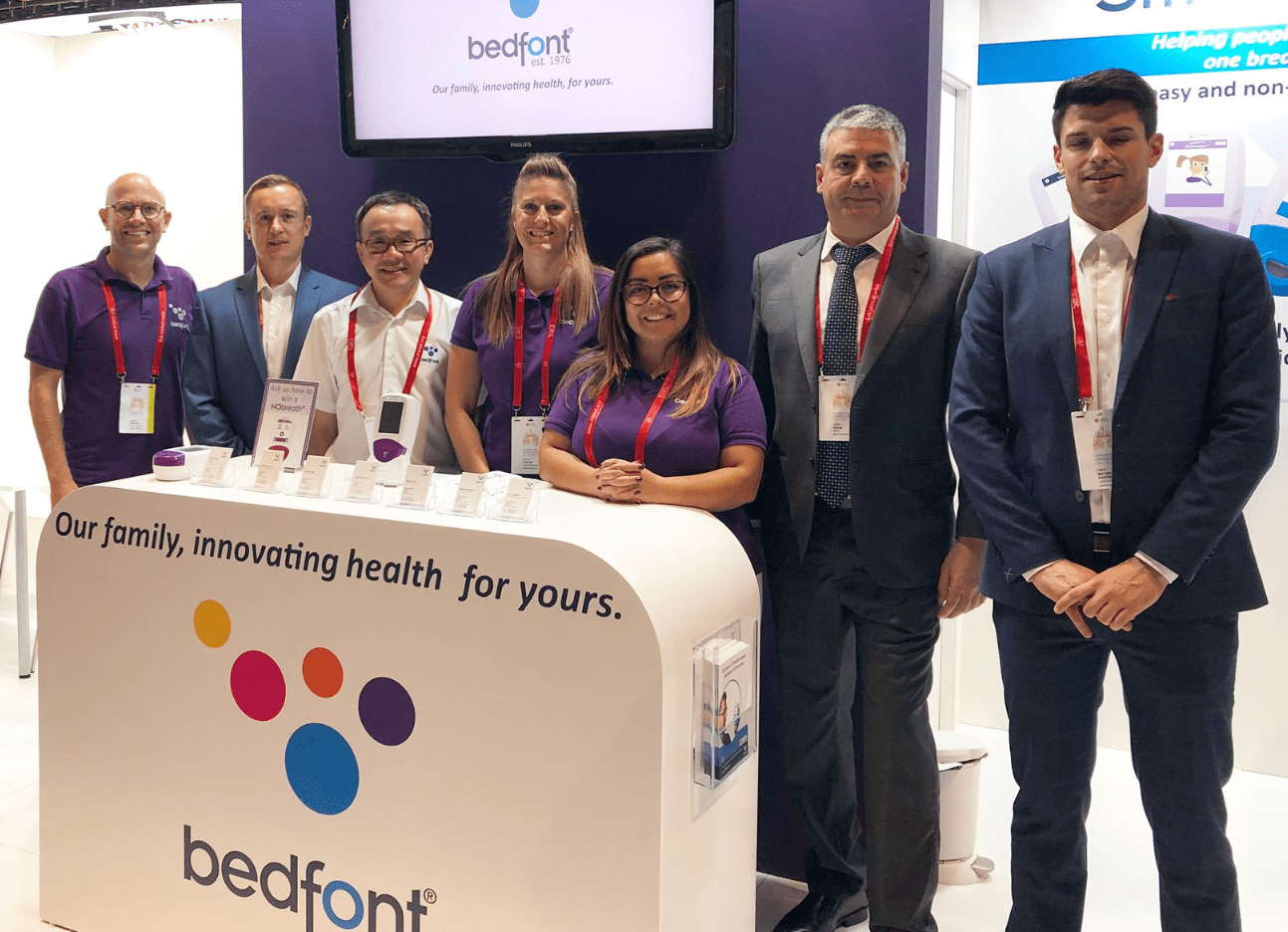 Synonymous with quality, Bedfont® Scientific has specialised in the design and manufacture of exhaled breath and gas monitoring instruments since 1976. Since relocating to Harrietsham in 2011, Bedfont has taken advantage of the Borough's excellent road and rail links to grow into a thriving exporter, shipping products to more than 70 countries.
The company serves the global healthcare sector by providing premium breath analysers to detect and monitor a range of health conditions. Bedfont's product range includes carbon monoxide (CO) monitors such as the Smokerlyzer®, used for smoking cessation, and the ToxCO®, used by emergency services to screen for CO poisoning. The range also includes the NObreath® FeNO monitor, which provides accurate analysis of airway inflammation for the control of asthma, and the Gastrolyzer®, which aids in the detection of gastrointestinal disorders and food intolerances
Having recently won Technology Business of the Year 2018 at the Kent Excellence in Business Awards, Exporter of the Year for the 3rd year in a row at the Kent Invicta Chamber of Commerce Awards, and South East Exporter of the Year at the Federation of Small Businesses Awards for the 2nd year running, it's fair to say that Bedfont is reaping the rewards of Maidstone's enviable location.
Jason Smith, Managing Director of Bedfont Scientific, explains: "Maidstone is a great town with a fantastic community and business atmosphere. The majority of our clients are based abroad as we operate primarily through a network of trusted distributors. Harrietsham is an ideal location, with transport links to the continent and London airports making exporting much easier. Our offices are located right next to a main line to central London, making travelling for business much simpler.
"Additionally, Kent is very rich in business support, especially for SMEs, family businesses, and particularly the life science field, and we are fortunate to fall into all three categories. This support includes funding for innovative projects, free training sessions and help with recruitment.
"When Bedfont began in 1976, we were based in Southwest London with only three team members. Having grown considerably, we needed the physical space to expand, which was proving to be very expensive in London. With affordable office costs, the move to Maidstone has enabled Bedfont to expand in size over the years, both in building space and in staff numbers, as our business continues to grow."