Arriva – All aboard the Bus to Maidstone!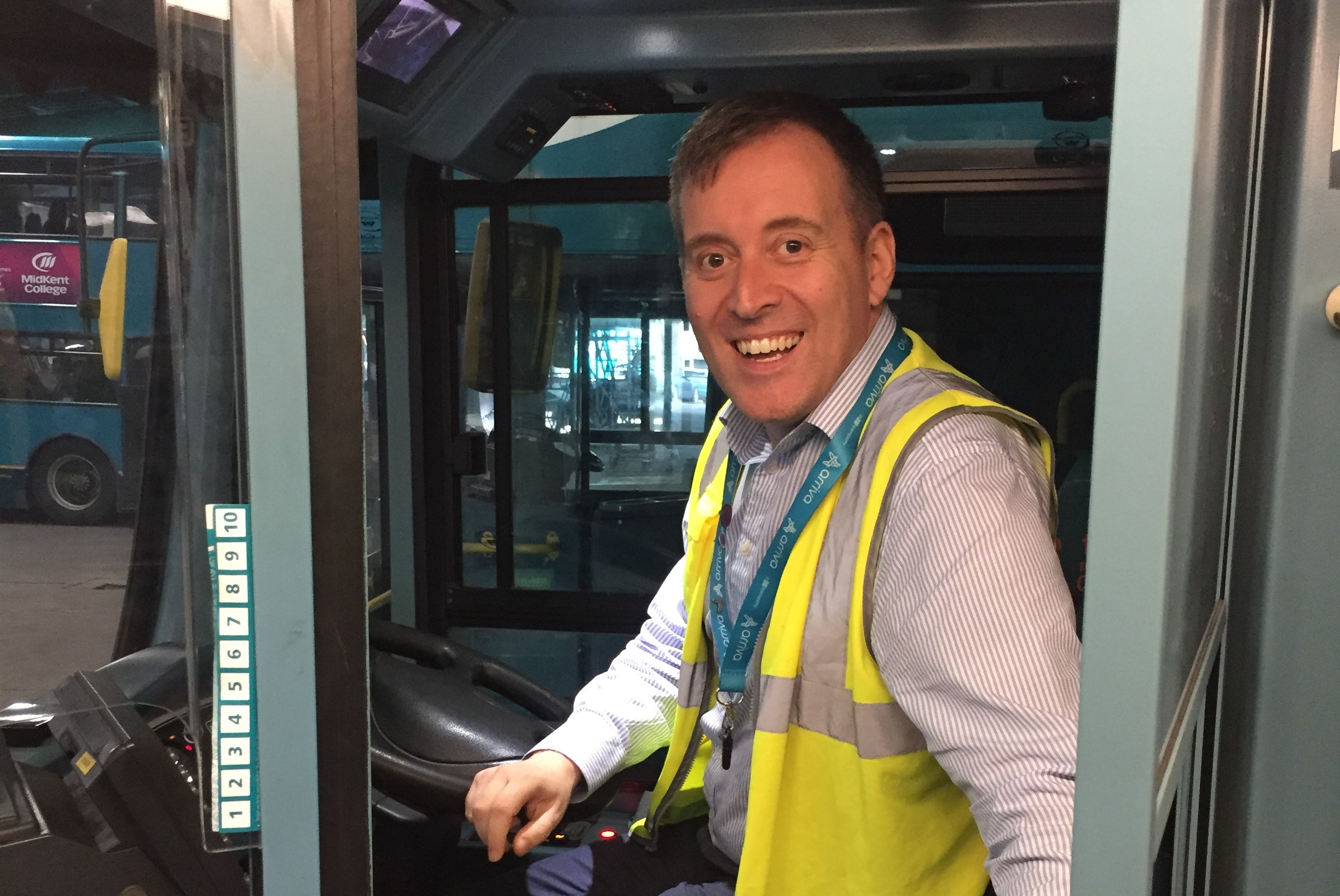 "I am proud to live and work in Maidstone. The town has huge potential; is really is on the up and Arriva is delighted to be a part of this regeneration."
Oliver Monahan, Arriva's Area Managing Director for Kent and Surrey moved to Maidstone earlier this year after being struck by the town's appeal. After 5 years working for Transport for London and London Underground, Oliver, 43, was approached to head up Arriva's operations in Kent and Surrey as Area Managing Director.  
Oliver explains: "As a south London boy, I have always worked and lived in the capital and my new job meant that I needed to be closer to Arriva's areas of operations which covers the Isle of Sheppey all the way through to Guilford. Being close to London was a top priority, and my partner and I looked at various locations along the south east London corridor including Ebbsfleet and Sevenoaks.  
"Although we were lucky enough to have the 'pick of the bunch' in terms of where to live, Maidstone stood out of the crowd – from the moment we visited the town, we knew this was where we wanted to call home." 
Soon after visiting the town, the perfect house in the picturesque village of Lenham came on the market.  
"Lenham village is so charming and our neighbours have been wonderful since the day we moved in. There is a real sense of community in the borough and no anonymity, unlike living in London! There's also a real Kentish vibe that I have not experienced in any of the other towns in Kent. Plus the fact that you can take a leisurely cruise down the River Medway on a summer's day!  
"Maidstone just ticks so many boxes: central Kent, fantastic road and rail links, value for money, great hospitals in the area and incredible shopping, parks and leisure facilities – what's not to love? It's close to the Maidstone depot, and close to London, where Arriva's HQ is located, meaning I can have the best of both worlds. It's 30 minutes from the coast or to Bluewater, and next year we are planning to invest in a Euro Disney season ticket for our family as it's practically on our doorstep!" 
Oliver heads up the Kent and Surrey division of Arriva, managing two counties, nine sites, 1,000 front line staff and 450 busses across the region.  
"Arriva is always looking to update its service and we are in the process of modernising our fleet of busses which serve the county town of Kent. The new fleet includes CCTV, leather seats, USB charging ports, contactless payment. They are also among the cleanest busses on the roads with low emissions ratings. Our new Twighlight service has also proved popular with people using the route to get into Maidstone, boosting the town's night time economy.  
"I am proud to live and work in Maidstone. The town has huge potential; is really is on the up and Arriva is delighted to be a part of this regeneration."