Adplan Creative: A sign of the times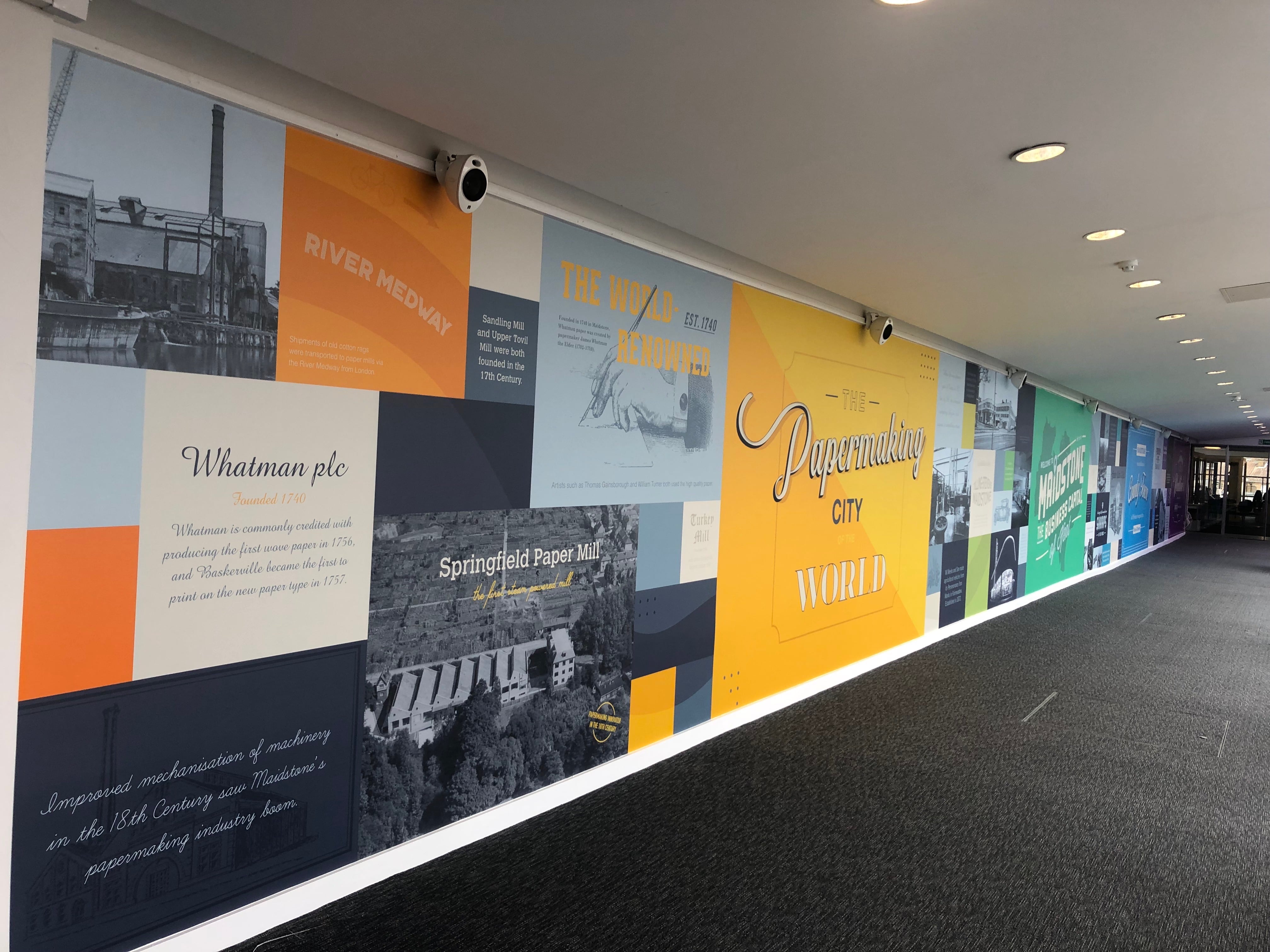 "The Business Terrace really is such an energising and collaborative workspace. All the businesses here help each other and share ideas and contacts. "
Needing a professional correspondence address and more space, he was alerted to the availability of office space by Business Terrace advisor, Roger Keech. Scott explains: "The Business Terrace was everything I was looking for – a professional HQ, reasonable rates and a collective working environment. Many of the other firms based at the Terrace were in the first couple of years of setting up, so it really helped to be around like-minded people who were at a similar stage of their business journey."
Scott employs one other full-time member of staff who shares The Business Terrace office with him. Scott commented: "Our turnover has doubled year-on-year since 2016 and I hope to employ an account manager in the next 12 months, which will enable me to free up some of my time to keep growing the business."
Indeed, Scott has picked up several new clients from among his neighbours at The Business Terrace.
"The Business Terrace really is such an energising and collaborative workspace. All the businesses here help each other and share ideas and contacts. There's such a great sense of community – we've met several neighbouring businesses who turned into clients, or who've introduced us to businesses in need of our services. I am proud to say we've also installed new signage and graphics at The Business Terrace!"
This took the form of designing and producing the graphics for The Terrace's latest expansion 'The Innovator' space comprising six new offices. Adplan Creative also installed the new and improved artwork in the 30 metre glazed Link Bridge at The Business Terrace in February 2019.
As well as picking up new clients at The Business Terrace, Adplan Creative's reach has broadened with 70% of clients based in Maidstone and 30% based in London. Being based in the town centre has seen Adplan Creative become part of Maidstone's local supply chain, as businesses in the town continue to support and each other. Last year saw the company pick up a lucrative contact with Maidstone-based Streamline to redesign signage for its fleet of taxis and coaches.
The team has also recently installed a two metre illuminated sign at the HQ of contracting company, Cappagh. In addition, Adplan Creative was commissioned to supply and install glass and mirrors in toilets at The O2's new 'Icon Outlet' shopping centre.
Scott concluded: "Maidstone has a fantastic business proposition – everything is on your doorstep. The support from the team of advisors has been great. The Barclays Business Relationship Managers who come in on Wednesday afternoons are particularly useful. I bank with Barclays and recently needed to set up some new business accounts. All I needed was five minutes with the Barclays advisor and it was all set up! This is such an invaluable service for business owners.
"I hope to expand the business over the next few years, so any advice on funding to buy new machinery will be invaluable."