Jelf – Insurance Giant Chooses Maidstone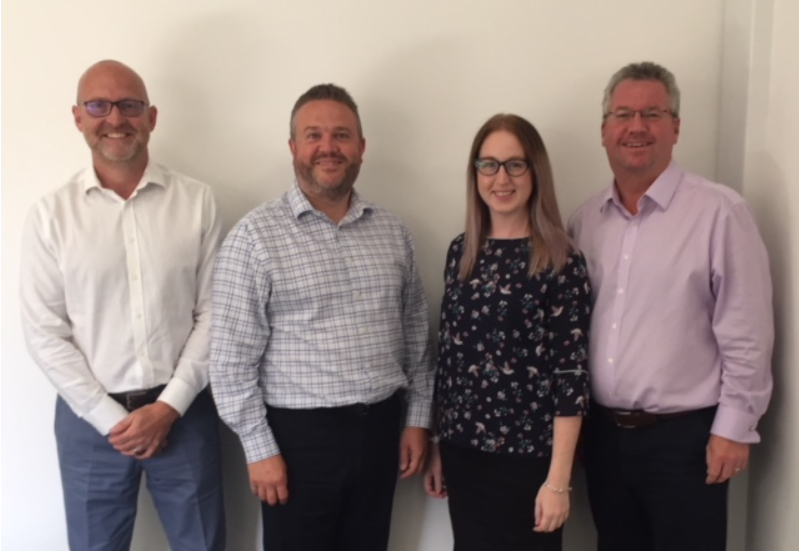 "We are confident that through the partnership with Maidstone Borough Council, we will continue to build on the success we've had so far in Kent and sustain the reputation of being the go-to trusted adviser for SMEs in the region."
Jelf is a market leader in the corporate advisory field delivering insurance, risk management and employee benefits solutions for businesses and individuals. The company boasts an impressive client list including both household names and smaller enterprises, in a wide range of sectors from transport and logistics to manufacturing to construction to not-for-profit. 
In 2015, after 40 years trading in Gravesend, an opportunity arose to move to the county town of Kent and establish a new regional office.  Jelf's 7,500 square foot offices are in Gail House in Lower Stone Street, a prime location in the heart of the town centre.  The offices were revamped before the company moved in September and the HQ now houses 35 staff with room for growth.  As well as Maidstone, Jelf also occupies two other Kent offices in Gillingham and Herne Bay. 


Jelf is working in partnership with Maidstone Borough Council as part of its campaign to support the town's business economy.  As part of this Jelf will help to educate mid-size companies and SMEs in matters relating to insurance, risk management and employee benefits.  Jelf will also provide editorial content for the council's business-focused newsletter as well as hosting local training and networking events. 


Stephen Pumfrett, Divisional Director at Jelf, said: "As the county town and business capital of Kent, Maidstone was a natural choice and the move has been hugely beneficial to the company. A number of our clients are based in and around Maidstone, so the move has enabled us to develop a detailed business knowledge of their operating environment and increase the amount of valuable face time we have with them.  


"We are confident that through the partnership with Maidstone Borough Council, we will continue to build on the success we've had so far in Kent and sustain the reputation of being the go-to trusted adviser for SMEs in the region."